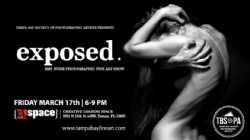 Monday, February 20, 2017 •
thirteen Tampa Bay fine art photographers to showcase their work in a one night only show at Creative Loafing Space located in Ybor.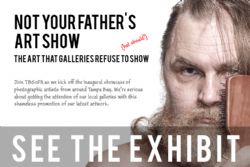 Tuesday, August 16, 2016 •
Our first large, three-city exhibition was a huge success. Tampa Bay has embraced our artists and shown tremendous love for the creative works of these 11 photographers. See the world through their eyes for one last time as our exhibit continues in Tampa until September 30.