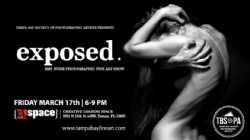 Monday, February 20, 2017 •
thirteen Tampa Bay fine art photographers to showcase their work in a one night only show at Creative Loafing Space located in Ybor.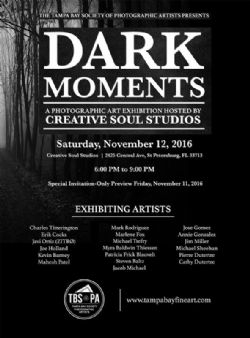 Thursday, November 03, 2016 •
The biggest TBSoPA art show of 2016 gets ready to make waves with it's dark subjects and beautiful pieces by Tampa Bay fine art photographers.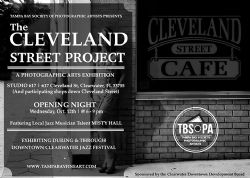 Monday, October 03, 2016 • Tampa Bay Society of Photographic Artists
Experience Cleveland Street through the eyes and interpretation of the individual photographic artists represented. Sponsored by the Clearwater Downtown Development Board, the "Cleveland Street Project" will be exhibiting during the Clearwater Downtown Jazz Party and through Downtown Clearwater's Jazz Holiday.