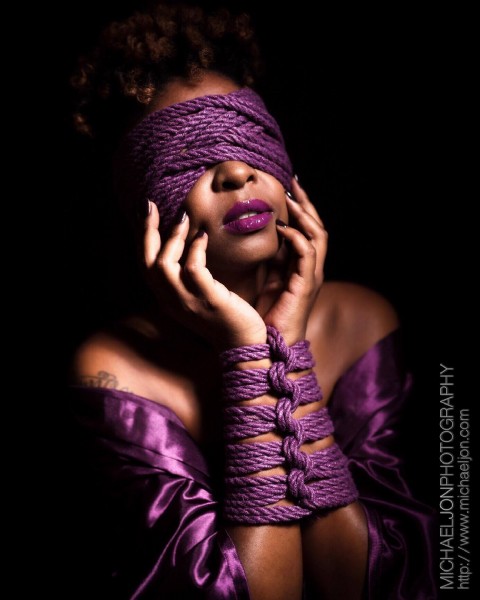 Does shibari or bondage empower women? No, not every woman. But for some women, as well as men, the act of submitting, of giving their complete trust and control in a respectful and consensual act is cathartic, liberating, even empowering. It's also important to consider that in a healthy dominant/submissive relationship the power dynamic is equal. Limits are agreed to before hand, power and trust are gifted to the dominant by the submissive, yet the submissive can control the entire interaction with a single word or action.
I asked several friends how bondage empowers or affects them, and these are some of the responses I received.
"There is great power in being able to voluntarily give over complete control of your body, even temporarily, to another person … to be allowed to trust so openly in a safe environment and to show vulnerability without being weak, is a rare thing. It's comforting."
"The feeling of the rope pulled tight against my skin, embracing me, keeping me safe, secure, allows me to completely let go of the outside world, give in, and just be"
"Choosing to give up control, choosing to trust... then handing yourself over to someone who will bind and restrain you, while you remain safe, is more liberating and satisfying than I can express."
Join Us On Friday, August 26, 2016
Please join us this Friday at Gomez Fine Art Gallery where you will be able to learn and experience a lot more about Shibari.
Visit our event page here: https://www.facebook.com/events/1155047981247118/